The ever-increasing number and types of RFID applications have reflected both academy and industry achievements in recent years. The 2nd IEEE Brasil RFID conference is the main forum in Brazil for discussions in RFID state-of-art research, industry developments and device technologies. The conference proposes a two-day inspiring international forum for discussing the latest related innovations and research activities. The conference program will include keynote speeches and technical papers on related topics. The 2nd IEEE Brasil RFID will be co-located with RFID Journal LIVE! Brasil.
Topics of interest are related but not limited to:
Antenna and Propagation: antenna theory and designs; RF simulation and propagation; small UHF antennas; interference reduction;
Internet of Things (IoT): data sharing standards; communication standards; ubiquitous interaction; interoperability; middleware; RFID as part of IoT;
New Applications: low-cost industry application, unconventional RF identification; E2E solutions; ubiquitous RFID;
RFID Software: RFID and Artificial Intelligence; middleware; cloud computing; NFC, embedded software;
RFID Hardware: circuit designs; non-silicon and chipless RFID; interrogator architecture; NFC;
Green RFID: ambient RF harvesting; efficiency and production improvements; environmental issues and impacts;
Sensors: integration of sensors with RFID tags; RFID sensor modeling and analysis; RFID new sensors;
Protocols and Security: privacy-enhancing techniques; security applications protocols;
Fault-tolerance and RFID;
Industrial case studies.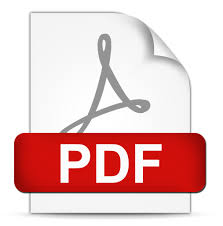 Download ETFA 2015 Call For Papers
Important Dates:
Submission Deadline: August 3, 2015
Notification of Acceptance: August 21, 2015
Camera Ready: September 11, 2015